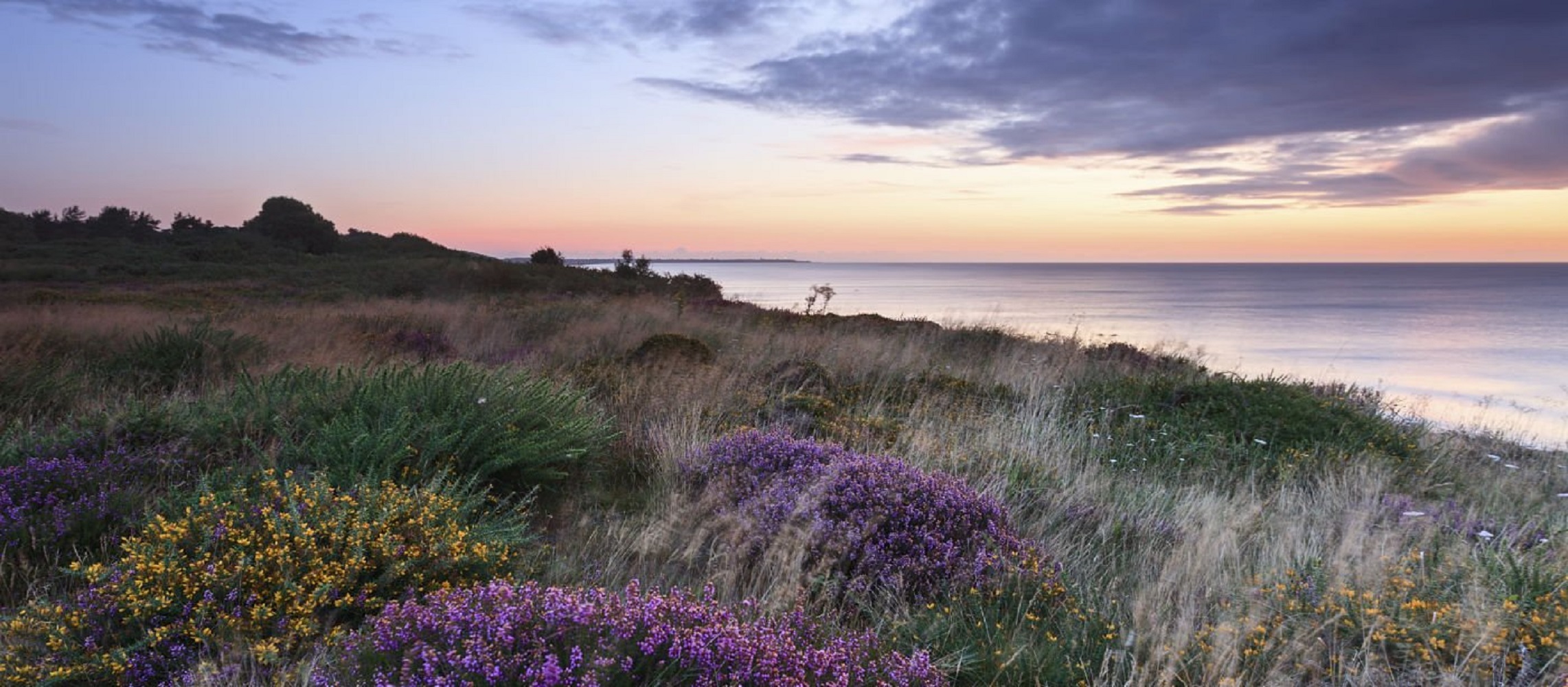 Suffolk Parish Councils Write To BEIS SoS Regarding Energy Proposals
45 Suffolk Coastal town and parish councils have written a co-signed letter to Kwasi Kwarteng the new Secretary of State at BEIS regarding contentious energy proposals in Suffolk. 
Proposals include Sizewell C & numerous offshore wind farms, all of which require huge onshore industrial development and damage to the AONB. All this at a time when Prime Minister Boris Johnson has called for more protection of the UK countryside.
Why is it different for Suffolk? Our protected landscapes are under threat #SuffolkDeservesBetter
The 45 town & parish councils have concerns about the sustainability of the coastal corridor and the Suffolk Coast & Heaths AONB (protected landscape), the unpreparedness of the area with it's compromised infrastructure (poor roads, poor rail and poor community services).
The town & parish councils have sent an open invitation to Kwasi Kwarteng to visit the area to see how the Suffolk Coast & Heaths Area of Outstanding Natural Beauty, our tranquil countryside and our local economy will be affected by major power projects. The letter has been forwarded to East Suffolk Council and a copy of the letter can be read below:
Rt. Hon Kwasi Kwarteng MP

Secretary of State for Business Energy & Industrial Strategy, 

1 Victoria Street,

London, SW1H 0ET

3rd February 2021

 

Dear Secretary of State,

 

We, the undersigned 45 town and Parish Councils in Suffolk write to congratulate you on your appointment and, in the context of a rapidly changing policy environment, warmly invite you to visit our beautiful area at the earliest opportunity. 

As BEIS Secretary of State – our third in less than a year – you are well aware of the three projects under, or about to be under, examination by the Planning Inspectorate: Scottish Power Renewables' two applications for onshore infrastructure at Friston to support offshore windfarms EA1N and EA2 plus a new National Grid sub-station, and EDF's application for twin nuclear reactors, Sizewell C. There are also plans to connect a further 6 offshore projects at Friston.

 

More broadly, your Department has major policy initiatives ahead, including the review of delivery of offshore wind power, implementation of the Prime Minister's 10 Point Plan and the Energy White Paper, and the review of a suite of National Policy Statements, including EN1.

 

Recent statements suggest you understand Suffolk's substantial, and contentious, role in energy delivery. We would like to show you how we believe the Suffolk Coast & Heaths Area of Outstanding Natural Beauty, our tranquil countryside and our local economy will be affected by these major power projects. We know that industry representatives have regular access to Ministers and BEIS officials, so we believe that it is reasonable and appropriate as local communities to request the opportunity to share our views, and we look forward to welcoming you to Suffolk.

 

Yours sincerely,

Cllr Tim Beach, Chair, Snape Parish Council

Snape PC, Church Road, Snape, IP17 1SZ

on behalf of

Aldeburgh TC

Aldringham-cum-Thorpe PC

Barsham & Shipmeadow PC

Benhall & Sternfield PC

Bredfield PC

Bromeswell PC

Bungay TC

Campsea Ashe PC 

Chillesford PC

Cookley & Walpole PC

Corton PC

Darsham PC

Dunwich PM

Farnham with Stratford St Andrew PC

Friston PC                                                                                                                                           

Great Bealings PC

Great Glemham PC

Hacheston PC

Kelsale-cum-Carlton PC 

Knodishall PC

Leiston-cum-Sizewell TC

Levington & Stratton Hall PC

Little Glemham PC

Marlesford PC

Martlesham PC

Melton PC

Middleton-cum-Fordley PC

Parham PC

Pettistree PC

Rendham PC

Rendlesham PC

Saxmundham PC

Snape PC

Sutton PC

Theberton & Eastbridge PC

Walberswick PC

Walderingfield PC

Westerfield PC

Westleton PC 

Wickham Market PC

Wissett PC

Woodbridge TC

Yoxford PC

Butley, Wantisden & Capel St Andrew PC                 

 

Brandeston PC has already sent a signed copy of this letter in support

 

Copy to:  Craig Rivett, East Suffolk Council, Richard Rout, Suffolk County Coun