East Suffolk Councillor resigns due to Councils detrimental pursuit of energy projects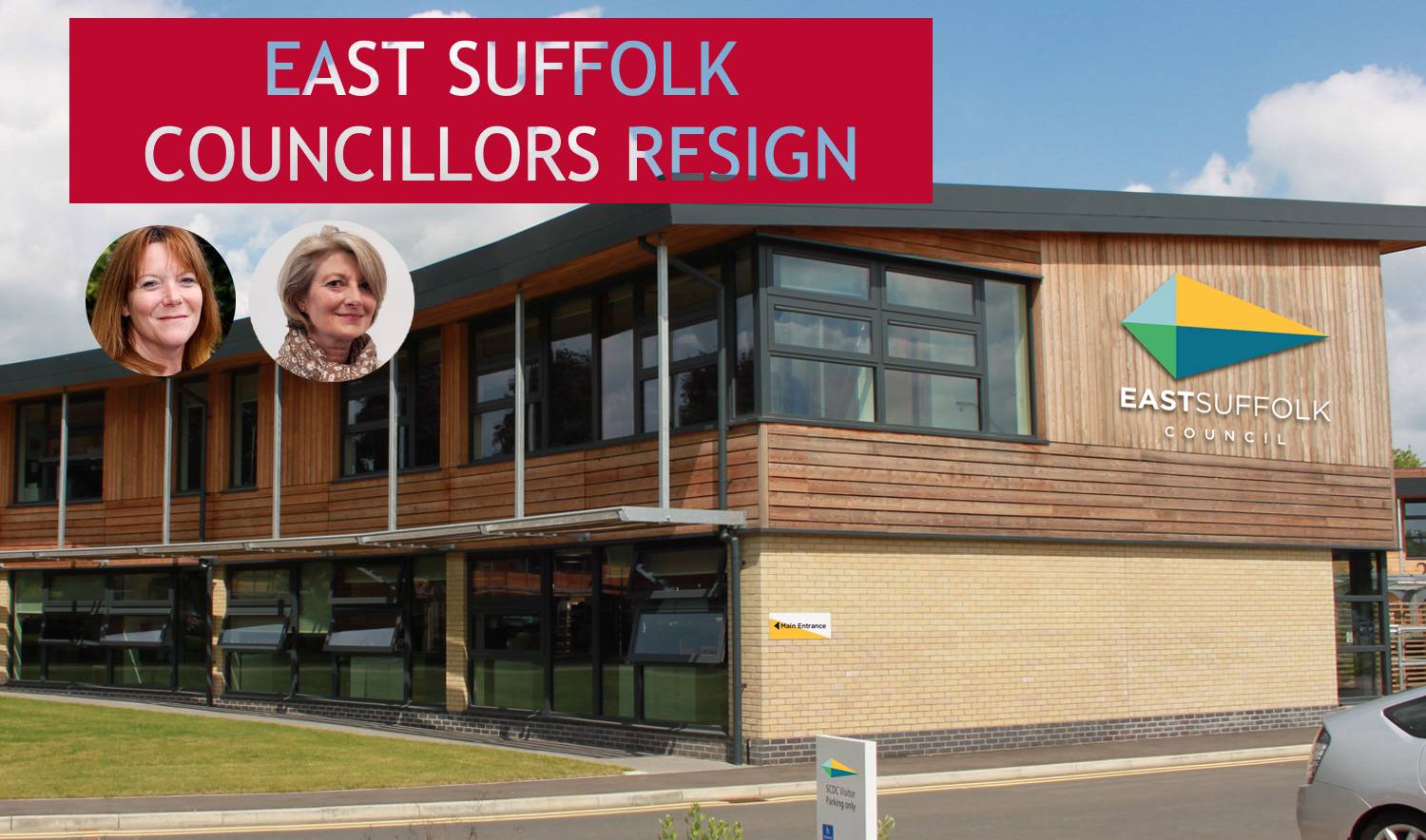 Two local councillors in Aldeburgh/Leiston wards have resigned, Jocelyn Bond & TJ Haworth-Culf have both resigned from East Suffolk Council. Jocelyn Bond highlighted in her resignation letter that she is no longer able to square her role as a district councillor with East Suffolk Councils 'detrimental' energy aspirations. 
National Grid and energy companies are proposing massive energy projects including proposed onshore substations for Scottish Power's EA1N & EA2 wind farms, EDF's Sizewell C proposals and NG's proposed Inter-connectors. These projects threaten the sustainability of the Suffolk Coast & Heaths AONB protected landscape as well as the towns and villages the councillors were elected to represent.
An extract from councillor Bonds resignation letter to East Suffolk council leader Steve Gallant reads:
"….. I cannot currently give my support to the Council as I believe the manner in which East Suffolk District Council is pursuing the Energy aspirations is potentially extremely detrimental to, rather than being supportive of, the area I have had the honour to represent.  This makes it extremely difficult to adequately reflect the informed views of residents in the Ward and continue to attempt to draw attention to this Ward becoming a casualty in the drive to support the wider economic area of East Suffolk. 
I must stress that this is not a political decision, if it was, I'd consider a more obvious option – albeit something I consider truly dishonourable – switching to another party from the one I was elected to, and to be clear, I have not pursued this."
The resignations confirm to local residents and businesses that East Suffolk Council has contributed to the potential of repeated damage to our AONB and the surrounding area. East Suffolk Council is NOT working to ensure the Suffolk Coast & Heaths AONB is protected from highly damaging energy proposals.
The resignations provide further evidence that the merger of Suffolk Coastal District Council & Waveney Councils has resulted in severely poor representation for Aldeburgh, Aldringham, Knodishall, Leiston, Friston & Therberton, Saxmundham, Snape and Yoxford all of which will suffer major impact if these energy proposals are given the go ahead.
PLEASE VISIT OUR GET INVOLVED PAGE – WRITE TO EAST SUFFOLK COUNCIL TO VOICE JOINT CONCERNS ABOUT LACK OF REPRESENTATION FOR OUR COMMUNITIES & BUSINESSES
#SuffolkDeservesBetter
SASES.ORG.UK – East Suffolk News 21st May 2021